Professional Dryer Vent Cleaning Services
The dryer vent in your home is critical to the heating efficiency of your dryer. If you've ever put clothes in the dryer, only to find them still damp an hour later, you're dryer vent is likely due for a routine maintenance check. At Absolute Exterior Cleaning in Charlotte, our dryer vent cleaning professionals can help remove built up lint from your dryer vent and reduce the overall humidity in your home. Without proper dryer vent maintenance, not only will your home run the risk of a house fire, you'll end up spending more money on utility bills to make up for your dryer's inefficiency.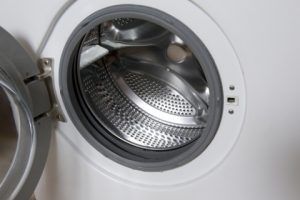 Dryer Vent Cleaning Saves Energy & Money
If your home's dryer vent has been neglected or clogged, it will take a significantly longer amount of time to properly dry your clothes, resulting in an increase in your utility bill. An unkept dryer vent can create a hot, humid and uncomfortable environment in your laundry room, since it will take the hot air a longer time to leave your home.
Dryer Vent Cleaning Increases Indoor Air Quality
The dryer vent in your home plays a crucial role in indoor comfortability, and with proper preventative maintenance, can increase your home's indoor air quality. If your dryer vents are clean and free of built up lint and debris, your home's air ventilation system will run effortlessly, and your dryer system will heat at optimum levels.

Dryer Vent Cleaning Extends The Life of Your Dryer
Cleaning your dryer vent regularly is one of the best ways to extend the life and efficiency of your dryer. At Absolute Exterior Cleaning, our dryer vent professionals have experience working with a variety of dryer systems, and have the skills necessary to ensure your dryer vent is in good health. If you're looking for dependable and professional exterior cleaning services in Charlotte, contact our cleaning experts today!