About Absolute Exterior Cleaning
Absolute Exterior Cleaning is proud to be a leader in exterior cleaning services throughout Charlotte. We offer a variety of residential cleaning services including pressure washing, gutter cleaning, & dryer vent cleaning. Our licensed professionals are dedicated to using the safest methods of pressure washing available to help protect your home from dangerous external contaminants. Whether you're looking to hire a dependable pressure washer to clean your home's vinyl siding, wood deck or clogged gutters, our experts can help.
Certified & Insured Contractors
When you hire one of our certified exterior cleaning contractors in Charlotte, we'll work with you one on one to ensure you're home is getting the professional deep clean it deserves. Our full staff of licensed, bonded and insured cleaning experts will go above and beyond to make sure you are pleased with your cleaning service.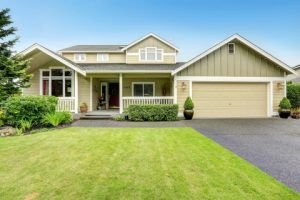 Professional Power Washing Equipment
While power washing your home's exterior may seem like an easy chore, the process can be significantly complicated and should always be left to professionals. At Absolute Exterior Cleaning, our washers have been specially trained in the latest power washing equipment, and will use the proper amount of heat, cleaning solution and water pressure to effectively clean your home's exterior.
ENVIRONMENTALLY FRIENDLY PRACTICES
At Absolute Exterior Cleaning, our professional power washers are well versed in the guidelines and regulations set by the Environmental Protection Agency (EPA). We use only the safest methods of power washing, including the use of specially formulated chemicals to minimize our impact on the environment.